In 2012, a silent problem in the food industry was brought into the open when the National Resources Defense Council released "Wasted" – a report that showed how we throw away up to 40% of all the food we produce. Almost half our food supply has been going from farm to landfill.
This has enormous implications to the environment – 1/5 of what is in our landfills is food. Almost 20% of our land and water are used to produce food that will never be eaten. Add to that the energy and fuel used to produce and transport this food. The product itself is not the only thing wasted. Moreover, all this together makes food waste one of the leading sources of greenhouse gas emissions.
But perhaps the most visceral disconnect with food waste is that we are all aware that so many are food insecure. In America, 1 in 7 of us. 40 million Americans.
412 Food Rescue is taking a solution to one problem to solve another.
412 Food Rescue was founded as a direct response to the disconnect between food waste, hunger, and environmental sustainability. The mission of 412 Food Rescue is to prevent perfectly good food from entering the waste stream while providing greater access to wholesome, unsellable, but perfectly delicious food.
We connect three stakeholders – food donors, nonprofits that serve populations in poverty and volunteers. We are building a new network connected by technology and the collective desire to do good.
Since 2015, we have grown our network to include over 430 food donors, comprised of local retailers, wholesalers, restaurants, caterers, universities and other food providers.
By utilizing our technology, we match surplus food to appropriate organizations and mobilize our team of more than 4,000 Food Rescue Heroes. Numbering 475 strong and growing every day, our non-profit partners are the recipients of the rescued food and serve diverse communities throughout our region. From Monessen to Wexford to East Liberty, we provide food to those who otherwise would go without. It is precisely this volume of impact that has made 412 Food Rescue one of the fastest-growing and most impactful food recovery organizations in the United States.
When you choose to become involved with 412 Food Rescue as a food donor partner, a Food Rescue Hero, or a non-profit partner, you are playing a big role in connecting fresh food to neighbors in need while creating a more environmentally sustainable world.
We aim to build this movement to mitigate food waste and impact hunger – globally.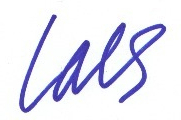 Leah Lizarondo
Co-Founder, CEO